Monster Hunter The Card Game
The Japanese have to make a card game out of almost everything don't they?
Released October 2008, the "Monster Hunter Hunting Card" game is fairly simple to play revolving around hit points much like Yu-Gi-Oh and Pokemon. Players can use up to four of their Hunter Cards to battle it out with a Target Monster Card and if the total of their attack power is greater than the monster, the monster is defeated. If the monster also happens to be the one needed for a Guild Quest Card, Guild Points and rewards are received. The aim of the game is to be the first player to earn 2000 Guild Points.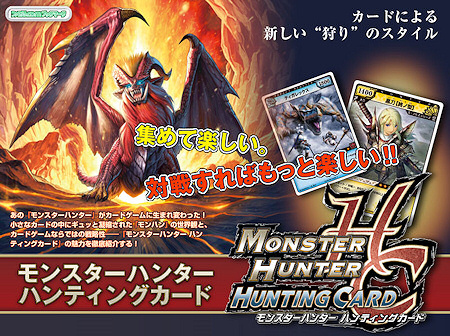 Of course, both monster and hunter cards have special abilities which can be used to make the game more interesting and, the opposition can slip in a hunter card to ruin your quest success too.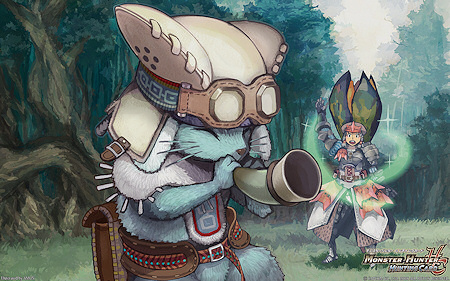 Didn't know there was a trading card game of this until now. Been a while since I played Monster Hunter Portable 2nd G and frankly, hunting the same monsters for each release is getting tiresome. The only thing keeping it interesting is being able to play online using Xlink Kai or through the PS3 and team up with players of different skills.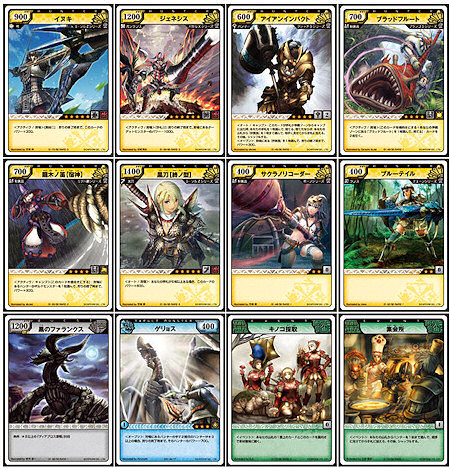 Looking at some of the artwork in these cards, an artbook wouldn't be so bad.