The Original Grim Fandango Design Docs
Fans of Lucas Arts classic adventure game "Grim Fandango" might like to know you can now download the 72 page design documents that were used for the game.
Most of it are puzzle designs and the solutions to them but, it also describes the cutscenes complete with the dialogue used. There are also location layouts with some areas such as  "El Marrow's Suites" crossed out... I think it would have been interesting to see those suites!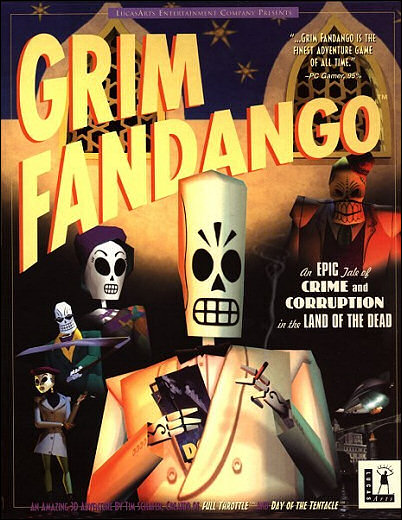 I remember the lengths I went to to play this game a decade ago. My first PC which was a 75Mhz, 8MB RAM, 850MB system with no 3D accelerator card so it was really struggling to run the game in software rendering mode. Can't remember how I managed to play it in the end. Think I either tried to overclocking the processor or saved up for a very cheap 3D card at the time...
The reason why I liked this title so much was the exotic world it's presented in - a mix of Aztec afterlife with a film noir style over it. It's also got a lot of hilarious scenes just like the Monkey Island series. Most memorable one was probably when Glottis described something that was so painful, it was like ripping out his own heart... Then he really ripped out and threw it away! You had to go fetch it back for him afterwards.
Anyway, speaking of Monkey Island... What happened to that contract about a fifth game?