Well, we are almost through Autumn as the nights lengthens and the day shortens. With all the current coursework and research I find myself having less time to watch as much Anime or enjoy games as I used to. Been spending weekends expanding my skills and building some sample work ready for employers to see. Seems they're more interested in any work that one does outside of a course and not what one does in the course itself. Thus the reason why you haven't seen as many updates lately or any summaries on any of the new shows that have being going on this season.
Inspired by other bloggers such as Danny Choo's "A Week in Tokyo" series and Icie's occasional photo shoots, I decided to drop by the local park on the way home over the week to take a stroll, hoping to catch some nice shots with my Canon camera. I had actually wanted to do something similar long ago when my Japanese penpals wanted to see what Glasgow was like but, never got round to it. The photo you see in the recent Wall-E post is just one of many I have started to snap lately.
Unfortunately, I didn't really manage to find any spots with a variety of Autumn leave colours but I did manage to capture these shots of the sky.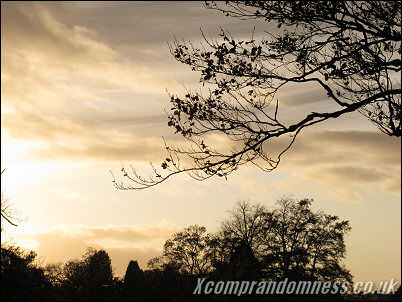 I don't think I can capture as much variety as they can but, it's still relaxing strolling around and taking photos.
So here are my feeble attempts at sky shots! I'm sure those of you who come here in search of 5cm materials will know where the inspiration comes from! Mostly because of how Makoto Shinkai's team talks about how much attention they pay to the skies in his artbook.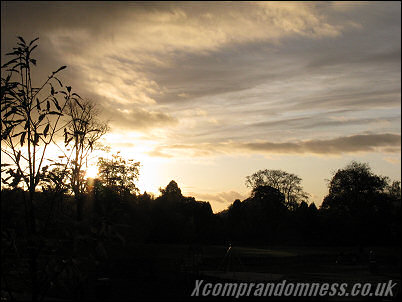 Kind of difficult processing these photos on my CRT. They look so different on my camera and my laptop's LCD but, don't want to switch to an LCD monitor until this one breaks. Always have to figure out what to do with old hardware.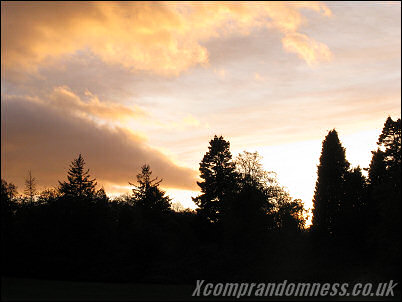 Not really trying any HDR shots yet but I have been playing about with the manual settings - ISO, aperture and exposure times. Unfortunately, there's no AEB on this Canon camera so I guess I'll just have to adjust the exposure manually.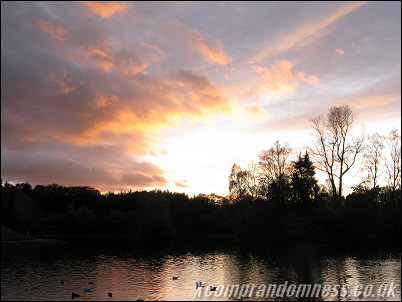 I've been using the backgrounds from 5 Centimetres per Second in the header for long enough now and I'm thinking of replacing them with the photos I'm taking. They won't all be sky shots of course and should be a good change.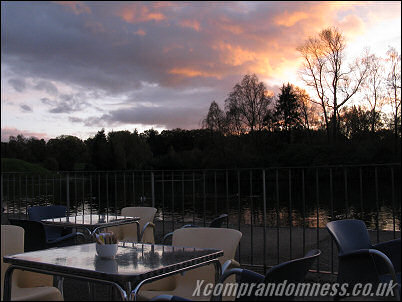 Ice cream anyone?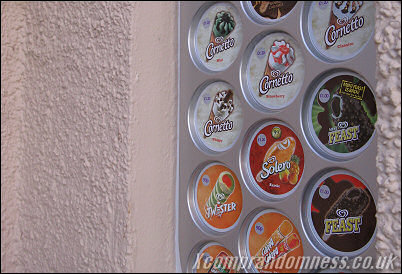 Still quite a number of people out around the lake as it gets dark.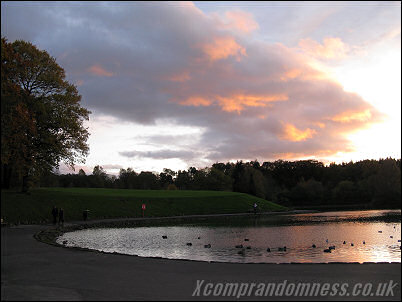 Other shots that I took earlier before it started to darken.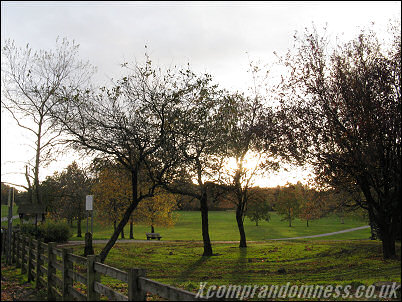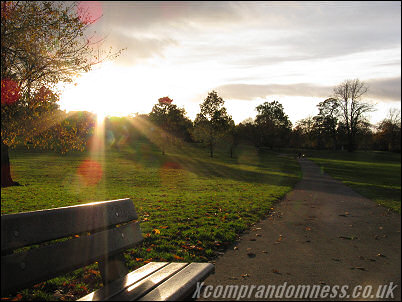 Totoro, only a bigger tunnel.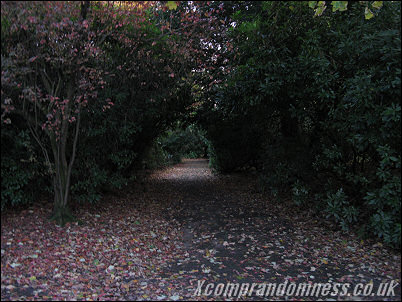 Hmmm, these actually turned out better than I thought... When I view them on my laptop!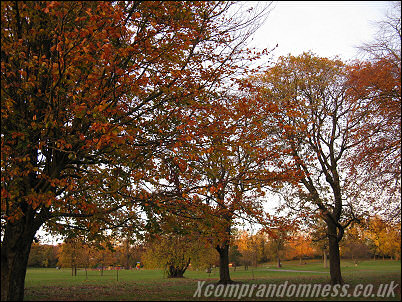 Not a great range of colour on the trees as I mentioned earlier. Might just be because it's late in the season. I saw someone else taking photos of the same spot but with a DSLR and tripod.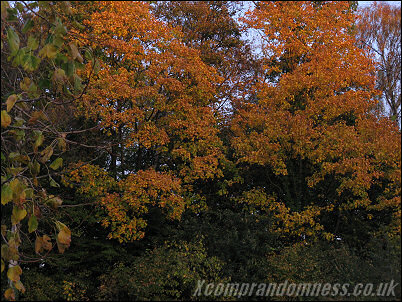 Leaves gathered on the man-made grounds that can't deteriorate quite as fast as on the grass. Shouldn't be long before they're brushed up into neat piles.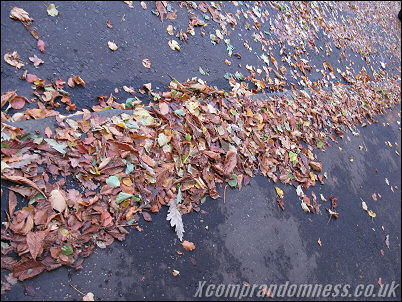 On the way back...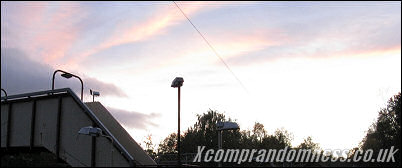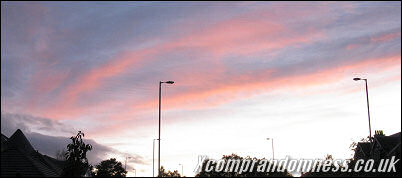 I'm not sure what will happen to this blog as I busy myself with other priorities but well, I didn't choose "randomness" as a domain name for no reason.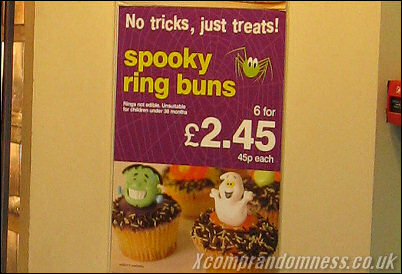 Anyway, hope you all had a good Halloween night!