Fantasy Golf Pangya Portable
There's Pangya Golf for the PC, Nintendo Wii and now it's coming to the PSP too. Ruliweb has posted a high-res trailer up for download on their site for "Fantasy Golf Pangya Portable" which is due sometime this year in Korea. The 15 second trailer features the opening and a little listen of the theme song. You can also visit Ntreeve's site for the more PSP friendly MP4 video.
Plenty of familiar characters such as Kooh and Arin but no actual gameplay footage yet. It looks like the game will be using cell shading.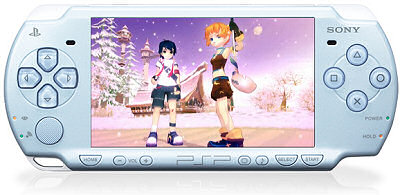 I enjoyed playing the first Wii game but, hopefully they don't make the AI almost impossible for the later levels in this version.