Ragnarok Online DS, Three Player Online Support and Bonuses
We all knew that Ragnarok Online DS was coming since its announcement. Now Famitsu reveals it supports up to a maximum of three players via wireless link or Nintendo's Wi-Fi Connection service.
The only catch is this can only be done within the Mirage Tower, a dungeon that is also available in the PC version during special events. Using characters that you've levelled in single player mode, players can make their way up through the 50 floor randomly generated dungeon fulfilling the various conditions laid out before them.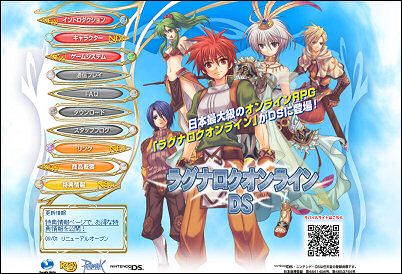 Those who manage to get hold of the first press edition can also get their hands on the following:
"World of Ragnarok Online" Premium Fanbook.
30 day trial on the PC MMORPG.
Tickets to unlock two special items on the DS and online.

I played the beta version of the PC game back when I was still in high school and when it was free. Well... It's still free now I think if you play the version set up with private servers. Cute game but got very boring, grinding with no story which is kind of like all Korean MMORPGs I've played so far...
Ragnarok Online DS is due in Japan on December 18th.