DragonBall DS, Now with Unedited Scenes
Here's another title to add to the DragonBall series of games, this time a 3D ARPG covering the very first series when Goku was still young and goes on the search for the Dragon Balls with Bulma. It appears the control scheme will be similar if not, the same as Zelda Phantom Hourglass which uses the touch pen only. It will also follow the story closely with real-time cutscenes.
I never watched the full series, only 'Z'. I know Master Roshi's a pervert but never knew he had a lolicon too.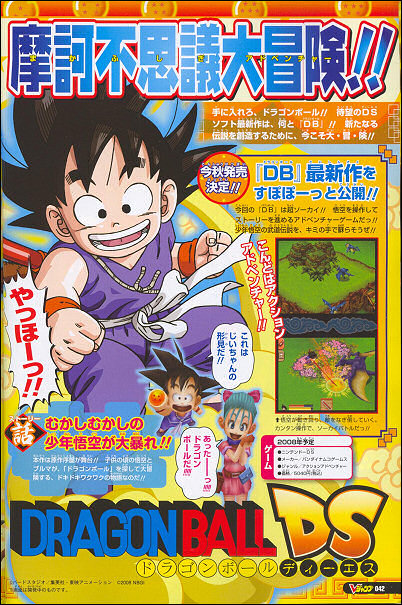 Looks like this particular "gag scene" where Roshi gets little Bulma to show her panties before he'll hand over his Dragon Ball was edited out of a few oversea dubbed versions. Goku had taken off her pants earlier so Roshi ends up getting a full frontal view...
It will probably get edited out when this gets an English version.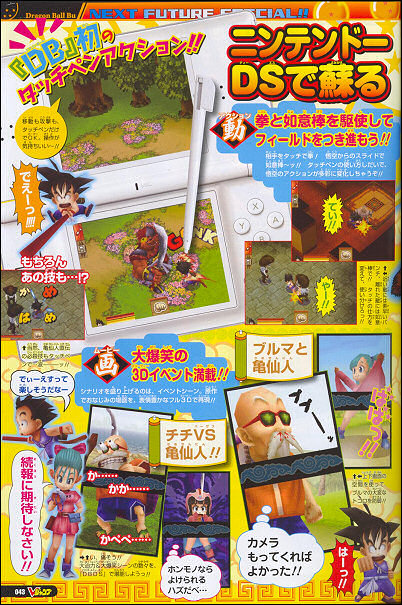 Game is due September 18th. Don't forget to visit the official site if you're interested although there's nothing much up yet.