Nintendo Channel is Up for Europe
無中文版
The latest free "Nintendo Channel" for the Wii finally makes it to European shores today and it's pretty good. Starting up for the first time, it'll ask if you wish to subscribe to news messages about the latest titles and also if you wish to send your Wii usage data. I chose yes for the first question just to see what the messages look like and no for the second.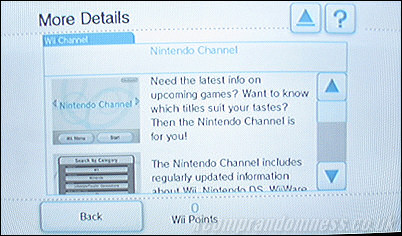 Reaching the main menu, a video starts playing right away and can be minimised in the top-right corner while you browse the other videos available. Plenty of Wii Fit related videos to start people off but no DS demos for download yet.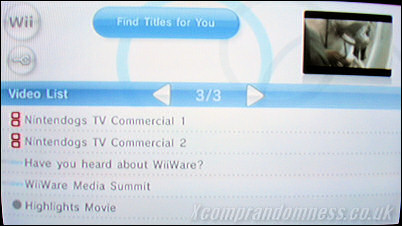 The videos play very smoothly on my wireless network and are pretty good quality. Too bad there's no fast forward controls.
And the Japanese "Cooking Navi" is also coming West. It looks like they've localised it a fair bit too with more recipes. Might be the next hit on the DS... Maybe we'll start seeing people carrying them around in supermarkets to pick up ingredients.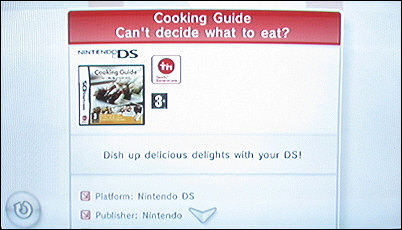 You can also send some feedback for only titles (or even channels) that you've played for at least one hour.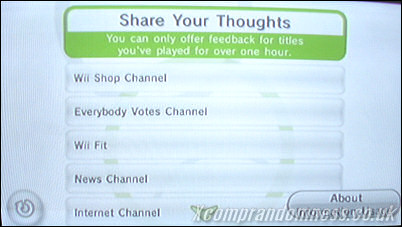 It's kind of limited because it doesn't let you enter any words, just give it a rating, whether it's a casual/hardcore game and is it good to play alone/with friends. Pity "No More Heroes" isn't on the list but at least "Trauma Centre: Second Opinion" is there.
Paper Mario will be getting a low score from me but Mario Galaxy on the other hand, was a good experience.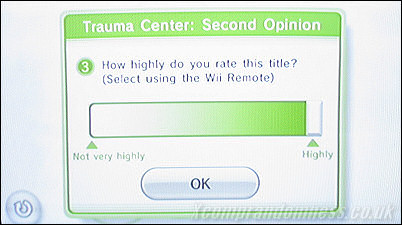 It kind of feels like the free online content that Xbox Live offers except there's no demos for the Wii despite letting players download WiiWare and VC titles... I wonder if Nintendo will launch a hard drive with so many Wii users demanding one. At least add support for USB pen drives.