Ys Origin, Demo Discs and Sample Music
Ys Origin, Demo Discs and Sample Music
Music samples from the Falcom
Why not take a break?
Previous
FFVII: Crisis Core, Trailer from TGS2006 Now Up for Viewing
From the 1st to the 15th December, you can now login to Square-Enix's Member's site...
Previous
Recent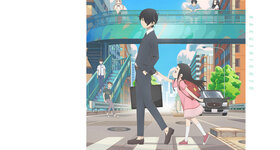 Anime Review 2020 Round-up II
Kakushi Goto is a struggling Manga artist best known for his "Balls of Fury" dirty...
Next
Wii Launch Day in Japan, Over 600 People Queuing the Night Before!
It's the Wii's launch day in Japan tomorrow and in Osaka, over 600 people are already...
Next