Kita-san spotted a 4 page Persona 3 Portable interview with Atlus Persona game director, Katsura Hashino in this April's issue of Dengeki Playstation with some interesting details in it…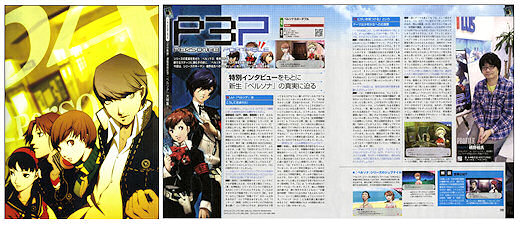 When asked about the next Persona title that they are about to start, Hashino made no comment whether it was Persona 5 or on which platform it will be other than it will have new features.
However, in answer to fans hoping for a Persona 4 Portable, he comments that they will not be producing it unless they can find some method of including certain content that they couldn't when they developed P3P. Maybe he means the realtime 3D cutscenes that were in the original PS2 game but were removed in the portable version?
He goes on that if they did indeed produce P4P, there would be some sort of cross-over in it with other games which, I presume means that they would have some P3P cameos as Atlus tradition goes.