Been meaning to process this shot for a while. I took it when I was out on a Sunday and came across a little market place in town. I never noticed it before despite walking past the spot many times. This time, the blaring music at the arch by Sloans Market Place was enough to catch my attention so I popped in to have a look around.
Unfortunately I seem to have only kept this shot from that day so I can't show you the goods that were on sale but you can find all sorts of old items such as books, antique postcards, hand crafts and local photographs for sale there as you would expect from a market place. There's also a little pub if you're at the legit drinking age.
Anyway, noticed this staircase towering in the corner and thought I could try something with it. Pity I didn't notice the security camera got in the way until I got home but again, just like "After The Rain" I can't decide which processed RAW is better... The colour or black and white version so I'm just posting both.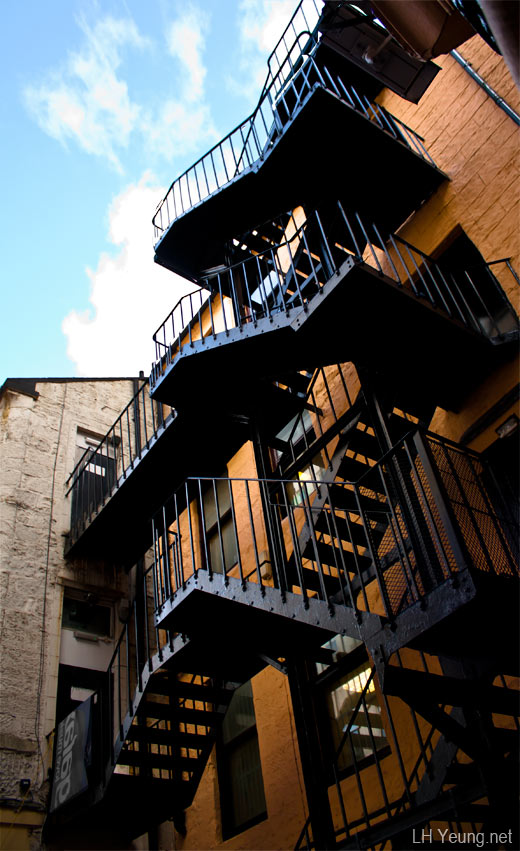 These emergency stairs can be found anywhere but I don't think finding one that isn't stuck in dirty back alleys is pretty rare.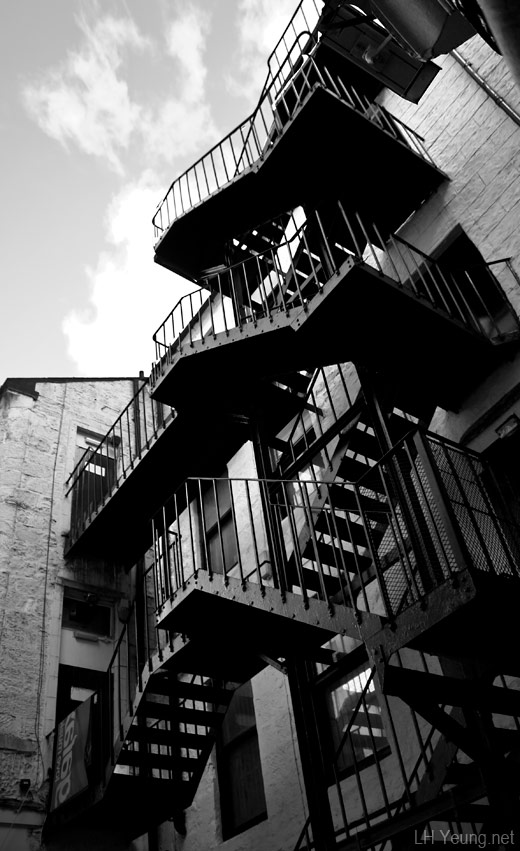 I will be sure to take some pictures of the surrounding area for future photography posts so anyone interested can see what the place is like. I think I enjoy doing this more than giving a tour through the "Photo Strolls" now.