Western Digital 1TB My Book Essential Edition Hard Drive
Thought I'd back up my entire digital music collection into a single place instead of DVDs so I picked up a 1TB Western Digital My Book Essential Hard Drive. Of course, I'll still be using the smaller 160GB Toshiba ALU drive because this isn't so convenient to set up with a separate power supply.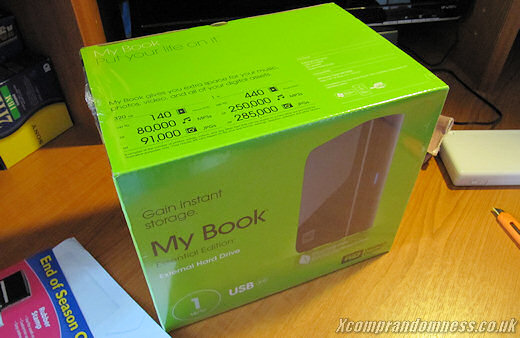 Packaging
The hard drive is well packaged inside the nice green box. No foam is used. Just a big large black piece of plastic that wraps around the hard drive. It contains...
A quick start guide.
Adaptor with an interchangeable two prong plug.
USB 2.0 cable.
Hard drive itself.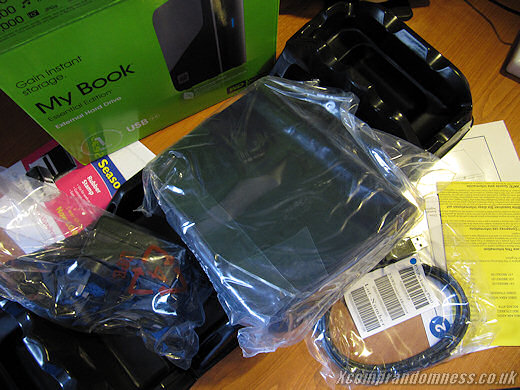 Closer look at the plug which you can change if you're travelling.
Build
I had considered getting an external hard drive with a power switch at first because it's quite a pain cycling hardware on and off but in the end, I decided it didn't matter because I wasn't going to leave this back up drive plugged in anyway. It claims you can turn it off simply by choosing to remove the USB device in Windows via the taskbar but, this only works in Windows XP and not Vista.
There's no fan so it's quiet but with plenty of ventilation holes around the edges of the case. There's even holes along the top edge too which makes me wonder how easily dust will accumulate inside... The shiny black plastic finish doesn't help that area since finger prints and dust become visible quickly - Something you might want to bear in mind if choosing hardware encased in black.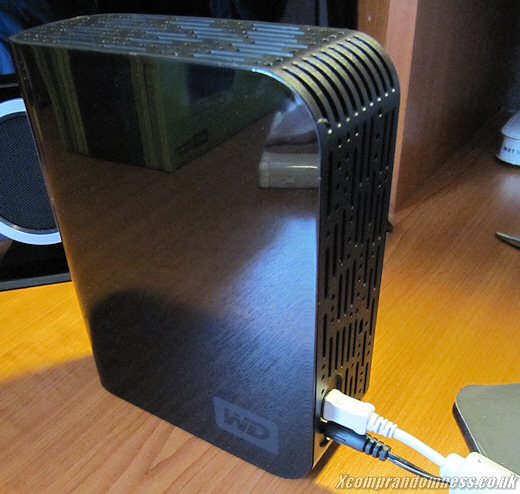 It weighs quite a bit with some small rubber feet at the bottom to keep it from sliding around. At the front there's a blue LED that shows as a single strip when idle and blinks in two halves when in use.
You can make out the internal hard drive housed inside the case and could probably replace it with something bigger if you're adventurous enough.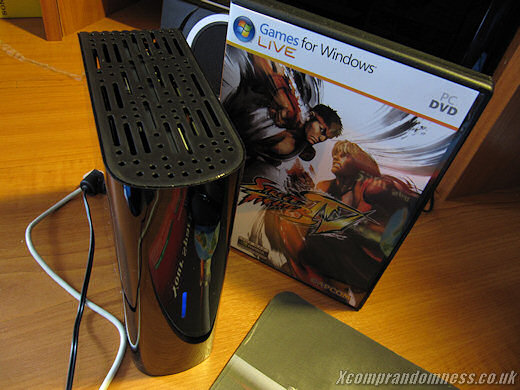 It's easy enough to set up. Just plug in the adaptor and USB then it's ready for use!
Performance
By default, it's formatted with the PC FAT32 system leaving you with 931GB of space to use so if you want to store bigger files such as dual layer DVD ISOs or are using a Mac, you might want to re-format it beforehand. You'll also find 530MB of space is used for storing the manual and some trial software. I'm kind of surprised it doesn't come with any encryption software like other drives do.
Performance wise, I managed to get write speeds of around 15MB/s under Windows Vista while transferring my collection of FLAC encoded music and for bigger video files, it reached 21MB/s on average. When reading all the files back, it managed speeds of 30MB/s.