This is my second WiiWare purchase and I have to say it wasn't a very good one. Thought Bomberman Blast WiiWare would have a story mode so I went ahead and bought it before I found out I got it mixed up with the retail shop version. 1000 points (£7) for a game that only features a small number of simple single goal oriented modes on very similar rectangular maps isn't that fun or feel value for money. The only feature that the title has going for it is the eight player online battle mode.
Half the points would probably have been best for this title.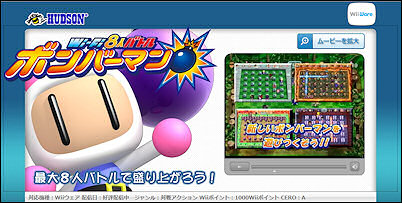 Time Played 4 hours
Likes
Up to 8 players online or 4 players offline.
Allows two players online at once.
A bit of emoticon fun while battling online.
Dislikes
Modes feel too simple.
Maps feel too similar.
Second player can't select profile when playing online.