Trauma Center Survey with Nurse Angie Art Reward
Being a fan of Atlus' Trauma Centre series, I had an excuse to post this. Looks like they're sending out surveys to learn what people like and dislike about the titles and as a reward for completing it, gets this lovely fanservice image of Nurse Angela Thomson in her swimsuit.
Click for the full view.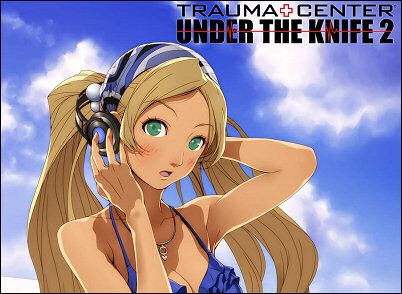 Going "Moe" yet, guys? Don't go buying Under the Knife 2 now because remember it's fanservice. There is no summer beach scene in it. Atlus... It can't be selling that badly in the US.
Anyway, one of the questions they happen to ask is if the series should go multi-platform. I don't see how the games will be fun or even work without the Wiimote or touch screen when the action can be so furiously fast and difficult sometimes.
Now when are we Europeans going to get New Blood, Atlus? It's nearly been a year since it's been released in the US. Should be about time now. There's a serious draught on the Wii here just now!