Sigma Harmonics, New Trailer with Aya Hirano's Harmonia Vita
A new trailer's up for S-E's detective RPG, Sigma Harmonics featuring the game's theme song "Harmonia Vita" sung by Aya Hirano (known for roles in Haruhi Suzumiya and Lucky Star).
Be warned, though. They seem to have stuck in a big spoiler in the trailer...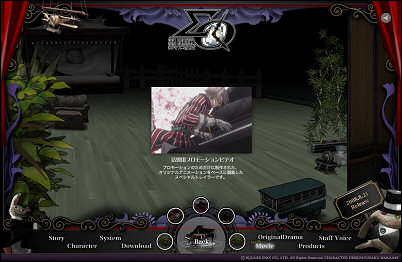 The game doesn't have animated movies according to a previous interview so, I guess they created these scenes for promotional purposes. I don't really like the song.
On the other hand, it looks like it's going to be fun changing the BGM to use cards in battle.