Persona 4 Goes on Sale in Japan
And today's the day Persona 4 goes on sale in Japan. Those waiting for the English version won't have long to wait either. Here's a few messages from the main staff which I came across as another midnight surprise.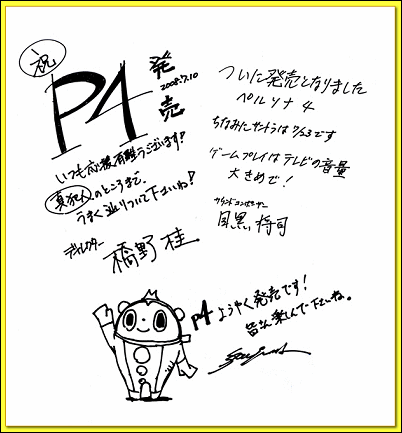 Director, Katsura Hashino
Thank you for all your support! I hope you do well and manage to reach where the true culprit is!
Sound Composer, Shoji Meguro
Persona 4 is now on sale. Don't forget the soundtrack is out on July 23rd. Now play the game with the TV volume up loud!
Character Designer, Shigenori Soejima
Persona 4 is finally on sale! I hope everyone enjoys it!