Persona 4, Rise Kujikawa the National Top Idol
Yet another mystery character is revealed. Just one more left.
Rise Kujikawa (Voiced by Rie Kugimiya, Louise from "Zero no Tsukaima")

Rise (ree-seh) is a top national idol who saw her debut many years ago when she won an audition. She was active in the city for some time but suddenly, she is transferred over to Yasogami High. Whatever happened to this girl who was once doing very well amongst advertising companies is completely unknown. It appears she was born in Inaba...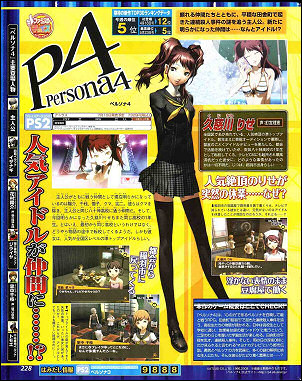 Judging by the screenshots, she will appear after Kanji Tatsumi and works in a Tofu shop. Her Persona is Himiko and confirms that she will have a support role allowing the players to analyse Shadows. Her reports during battles will be fully voiced and not only does she analyse the enemy, she will report any bad status affecting the player's party members.
Also introduced together with the "Social Links" system are two characters from the Culture Club. Yumi Ozawa who is also a member of the Drama Club and is the same year as the MC. Ayane Matsunaga a junior who is also a member of the Wind Instruments Club.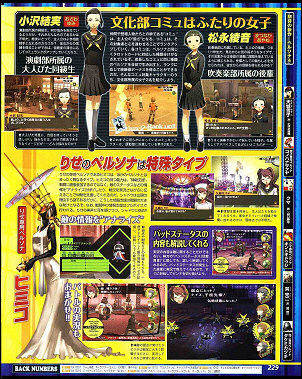 Website Update
Nothing much to translate from this week's website update. There's a clip of Chie using her Persona Tomoe, more shops added to the buyer's guide and two wallpapers for download. Don't miss out on the last two easter egg ones too!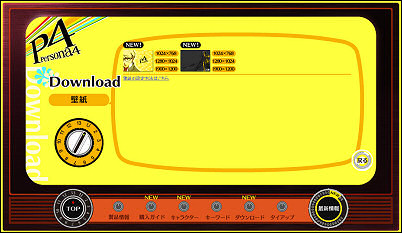 Also came across this midnight surprise video clip of Nanako cooking breakfast for the MC. That must be one heavy plate!