Rain (not to be confused with Heavy Rain) was a PS3 exclusive, download only game that caught my attention when I saw some news coverage of it on Japanese and Western sites alike. So, I decided to give it a try despite no playable demo beforehand.
It turns out to be quite a short but pleasant adventure game.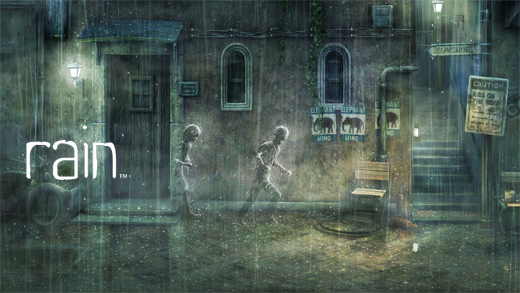 Story
On a rainy day, a young boy catches the silhouette of a girl outside his home. He runs after her and finds himself invisible just like the girl in a deserted, dark, raining world. Visible to each other only under the rain, the two children soon find themselves helping each other out, trying to escape this unknown world while avoiding the relentless creatures that hunt them.