Thanks to reader, Elly for this. Missed this because Atlus has yet to confirm it themselves on their Atlus-D online store.
It seems Aniplex will soon be publishing a recording of the Persona Music Live concert onto DVD soon on September 16th, an event that over 1400 people attended in Akasaka Blitz a few months ago! The slightly more expensive first press edition will cost 4410 Yen (US$46) and will include a CD filled with 24 live recordings of Persona music (extracted and converted from the DVD) complete with a sleeve.
According to the Sony Music Shop, the DVD will be 120 mins long, 16:9 aspect ratio and have Linear PCM audio which means it will most likely be 2.0 stereo sound but, I'm sure my sound card can do something about that so I can enjoy surround sound.
The DVD is already available for ordering from Play-Asia.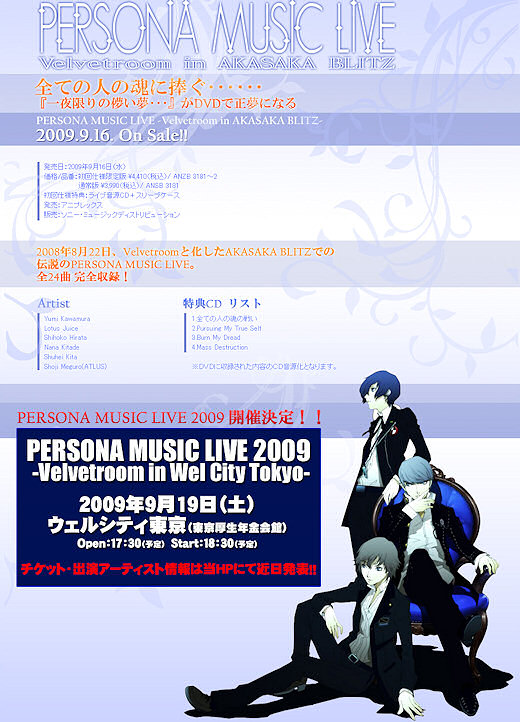 Continue reading →