It was the second year running for "Scotland Loves Animation" at Glasgow Film Theatre last weekend. Last year they had Evangelion 2.0 and Trigun. This year we seem to have a common theme of mythical beings.
Tekken Blood Vengeance
Interstella 5555: The 5tory of the 5ecret 5tar 5ystem
Hotarubi no Mori e (Into the Forest of the Fireflies' Light)
Mardock Scramble: The First Compression & The Second Combustion
Escaflowne The Movie
Colourful
Momo e no Tegami (Letter to Momo)
Apparently Letter to Momo won't be screening in Japan until 2012, Spring so we got to see it first here (as well as those in Toronto…)
It's nice to see there was a bit more marketing this year which goes to show Anime has come a long way compared to the days when you would only find a few videos in a few select stores. I'm guessing it's all thanks to how easy it is to access foreign media over the interwebs. This poster was apparently designed by JPOP star Kanon Wakeshima.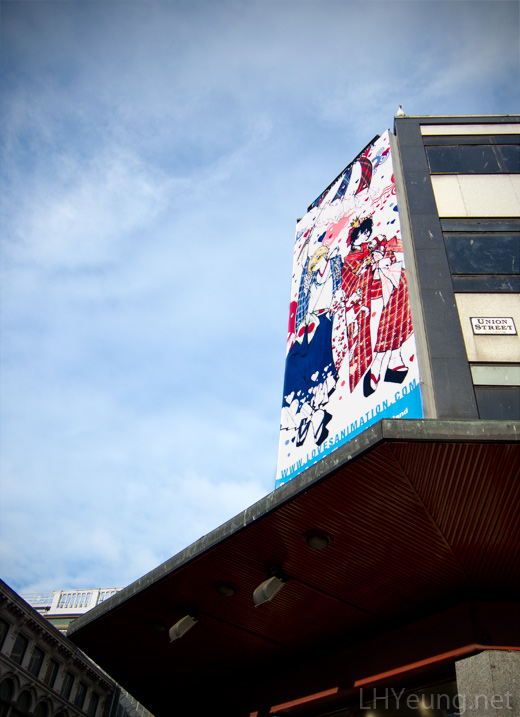 It wasn't all just movie watching. There was also a Q & A session with the producers of Hotarubi afterwards who kindly brought a few posters and flyers to give out!