Usually game series get mundane after so many titles but Atlus pretty much took Persona 5 to a new level and refined it so much it's worth a second playthrough. So here is a guide on how to get the Platinum trophy while you're at it.
The trophies are pretty much similar to Persona 4 Golden but might actually be easier thanks to new features like skill bonuses you get from different Co-ops, the new name for social links in Persona 5.
You'll need a minimum of 2 playthroughs for the platinum trophy since some of the conditions can only be satisfied then.
Note:
This guide was written based on my own translations of the Japanese game and not the official English translations.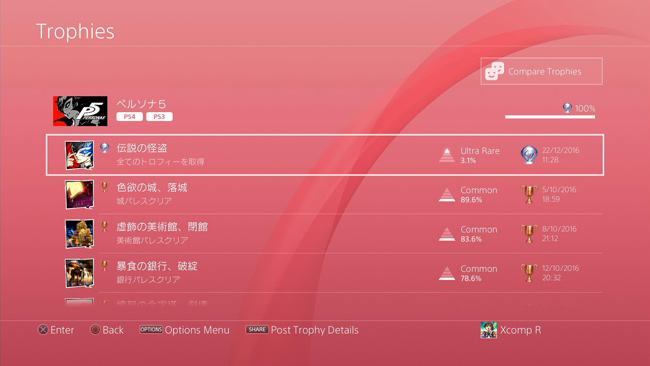 Continue reading →