It's been quite a busy week so it took some time to finish this write up about the 5 Centimetres per Second screening that took place in London last Friday, one that featured a live interview with Makoto Shinkai himself.
When we arrived, we had a bit of trouble locating the BFI Southbank building but eventually I found it underneath the Waterloo Bridge near a large area of graffiti and made it for the 18:20 screening.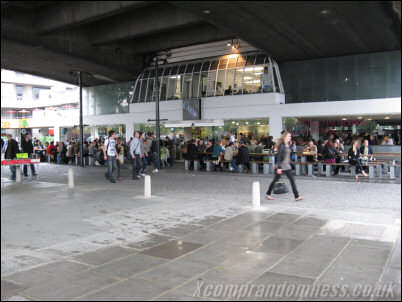 The room for the screening was darkly lit and was pretty much completely full even though only the central seating area was filled when I last checked the bookings on Thursday night. The booking plan showed our seats were on the left hand side so we walked on over only to find that was where the start of the alphabetically ordered seats were. Ended up having to walk back round through the front to find our seats.