Anyone into the old D&D style dungeon crawlers where you make 90 degrees turns should like this – If you don't mind the cutesy "moe" Anime graphics.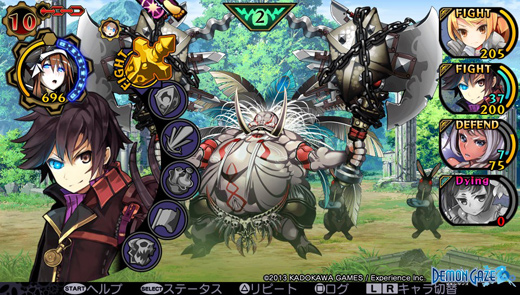 Gameplay
In Demon Gaze, Flan runs a manor for adventurers which acts as your base for resting up, arranging party members, purchasing items and getting new quests.
Your main goal as "Demon Gazer" Oz, is to hunt down troublesome demons in various parts of the world and seal off the great evil that is about to awaken. To do this, you find portals and close them by defeating the demons. The demon you're after may or may not be inside so by closing enough of them, you corner the demon and then use your Demon Gaze power to subdue them to become your partner.