And you can find the official press release in PDF here.
It was pretty much expected if you've played the game. Falcom pretty much did what they did to Sora no Kiseki (Trails in the Sky) to "Sen no Kiseki (Trails in a Flash)" too – leave a big cliffhanger for players.
However, it's good news we're getting more of the same because Falcom finally breathed some life back into the Kiseki series.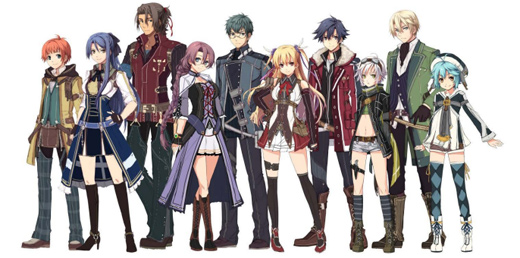 A Little History
Part of Falcom Japan's spin-off "Kiseki" series, it all kicked off with "Sora no Kiseki (AKA Trails in the Sky in the West)". I say spin-off because it was originally supposed to be a one off title that was part of their "Eiyuu Densetsu (Legend of Heroes)" series but, FC was so successful, it now has its own franchise.
So, 10 Years of "Kiseki" games, eh? (sounds like 10 years of "miracles" if you treat it as a pun!) Doesn't feel that long since I imported the first original title on PC.
For a little background on how the "Kiseki" franchise developed, lets wind back a few titles.