Want to Read More?
Previous
Pokemon DP, Gotta Queue Them All!
More titles that has the Japanese people queuing early and again, Famitsu took some...
Previous
Recent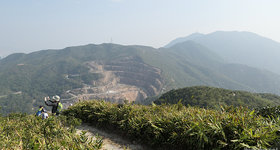 Hiking in Hong Kong - Wilson's Trail Section 2
I go to Hong Kong quite often so I've pretty much been to all the tourist traps. Since I...
Next
Ryuusei no Rockman, Release Date Set!
The 3 versions of the game will go on sale December 14th....
Next